Silver tried to settle below $17.50 but this attempt was unsuccessful.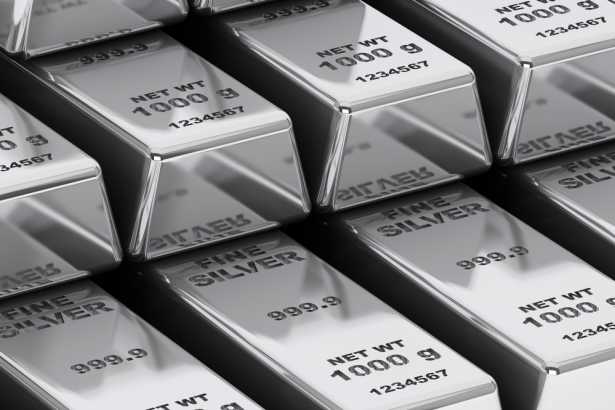 European Central Bank's Asset-Buying Program Provides Support To Precious Metals
Silver got additional support after the European Central Bank decided to increase its asset-buying program by 600 billion euros. Gold and silver are gaining ground amid signs that the world central banks will not stop printing money anytime soon. Previously, gold was trying to settle below the $1700 level but the news about the increased ECB asset-buying program has provided material support to gold.
In addition, the disappointing U.S. Continuing Jobless Claims report has the potential to increase demand for safe haven assets like precious metals.
The U.S. dollar had a very volatile session, but the U.S. Dollar Index remains roughly unchanged against a broad basket of currencies.
Gold/silver ratio stays near 96.5 and has the potential to return to pre-crisis levels below 90.
In general, the situation remains favorable for silver as precious metals are supported by the never-ending monetary stimulus while gold is able to stay above the key $1700 level.
Technical Analysis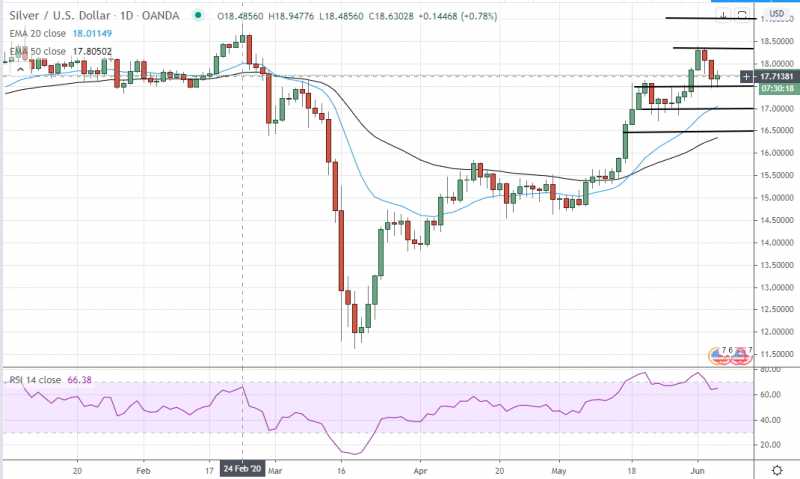 Silver tried to settle below the nearest material support level at $17.50 but this attempt was unsuccessful. This level has been tested two times and proved its strength.
Currently, silver is trying to rebound to the $18.00 level. RSI has left the overbought territory so silver has the potential to gain more upside momentum given the right catalysts.
In this scenario, the first material resistance level is located at the recent highs below $18.50. If silver manages to get above this level, it will head towards the test of the major resistance level at $19.00.
On the support side, a move below the nearest support at $17.50 will lead to increased downside momentum and push silver towards the major support level at $17.00.
This level has already been tested many times so I'd expect that silver will get material support at this area. In case silver gets below $17.00, it will continue the downside trend and decline towards pre-crisis levels at $16.50.
At this point, silver's upside trend is intact. In order to put the upside trend under question, silver will have to get below $17.00.